Settling down
Dear friends and family,
it has been a while since I've written an update… I've been very busy finding a room and work. Almost a month ago I was supposed to move into a nice (airconditioned) room in San Gwann. However, the landlord gave me a lot of trouble, but never actually gave me the keys… Weird story and a weird woman (don't trust Alexia Micallef).
Luckily, Pam and Dave came to the rescue and took me into their home while I was looking for a room. Thank you so much for your help and generosity!
Meanwhile I have found a room in Gzira, where I have two nice flatmates. I also work in the hostel I had stayed at for the first month I was here. Yesterday, I started at the totally awesome pro vegan and healthy lifestyle café/lunchroom called Pure. Today, I had an interview at the National Aquarium. Things are happening 🙂
For Sharklab I've done a dissection, helped at awareness and education activities, snorkel activities, and visited the fish market multiple times, where we retrieved egg cases.
These are some of the places I've visited and things I'vé done:
Manoel island
On Manoel island there is a Duck Village XD There is also a fort, but it has been closed for restoration for a while now. And it is going to take a while longer before it reopens. The security guard said it will reopen in a couple of months, but things are never on time here. So, it's probably going to take longer than a year. Especially since nothing seems to be happening there.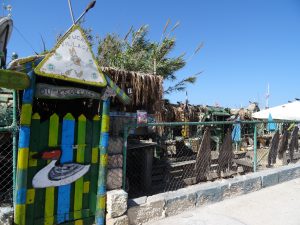 Aquarium
At the aquarium we've done… Well, Greg had done a tour and I tagged along. There was also a morning where Pam and Dave educated groups of terribly young school kids and a day where we pulled out all jaws and other dissected bits for an awareness activity.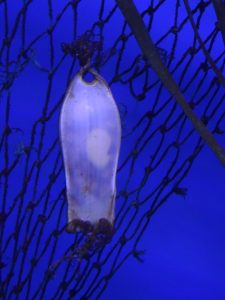 On the day that I cycled to the aquarium I took a bit of a detour on the way back. There was a mountain to climb (which was a lot of fun to cycle down), interesting towns, and a pretty palace in Attard.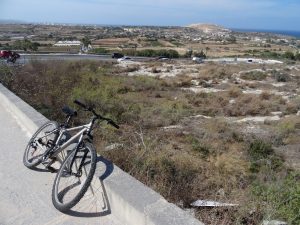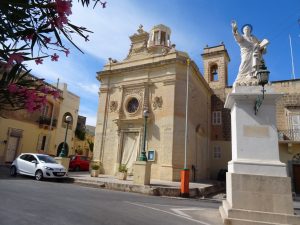 San Anton Palace and Gardens in Attard
Yes, this was a film location of GoT. And it's the pretty residence of the president of Malta.
Malta Experience in St. Elmo Bastion
Blue Grotto
Ghar Lapsi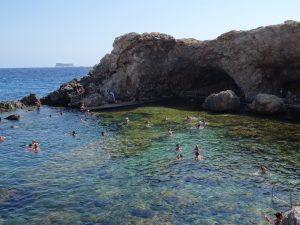 Dingli cliffs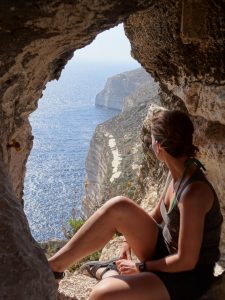 Ghajn Tuffieha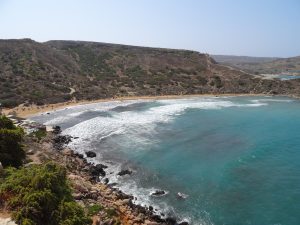 St. Mary fireworks in Mqabba
Mark was so kind to invite me to watch some of the best fireworks of the world 🙂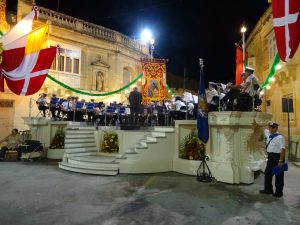 Since it was very difficult to take photos of the actual fireworks, I borrowed a photo from the organisation: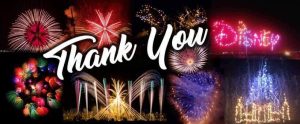 Awareness activities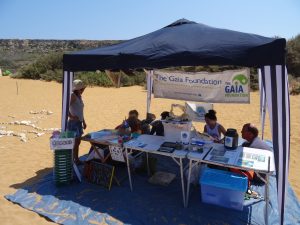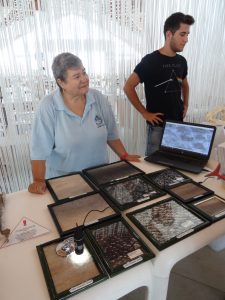 Marsaxlokk
The commercial fish market on Sunday. Some shark species are being sold with the name Mazzola. Quite often, fish soup contains shark or ray or skate meat. Even in northern and western Europe. Be careful what you eat.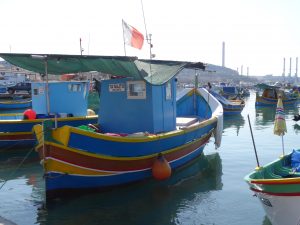 A short stop in Qrendi
Mosta Dome
The Mosta Dome is one of the largest unsupported domes in the world. In the second World War a bomb actually pierced the dome during Mass, but didn't explode. Locals call it a miracle, internet calls it sabotaged bombs. Whichever it was, the dome sure is pretty.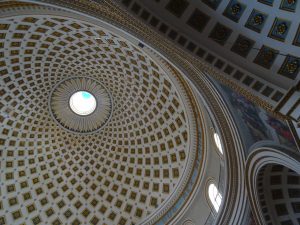 That's it for now. Speak to you guys later.
Love, Romana