The Giants of Royal de Luxe in Leeuwarden
Hi all,
This year both the Maltese capital of Valletta and Dutch twin city Leeuwarden are the European Capital of Culture 2018 (the ties between both cities have been cut, since the chairman of Valletta 2018 had made hurtful comments on the murdered journalist Daphne Caruana Galizia).
Both cities celebrate being the Cultural Capital and Leeuwarden's highlight happened this weekend: the Giants of Royal de Luxe visited the city!
After spending three hours in public transportation, I arrived in the north of the country. So did the rest of the Dutch, apparently. Even though it was a Friday it was extremely busy. The Giants had already walked through the streets in the morning and were now taking a nap (snoring sounds included). Before they would wake up again I walked around the city (city? More like a small and charming town). Then I waited for giant girl and dog Xolo to wake up. It was absolutely amazing! They move extremely naturally and perform natural behaviour.
Here are the photos I took: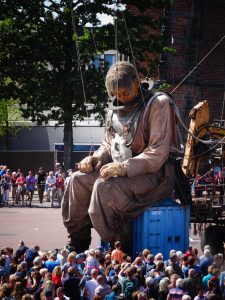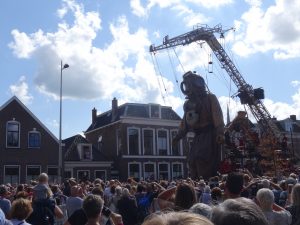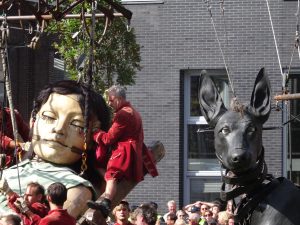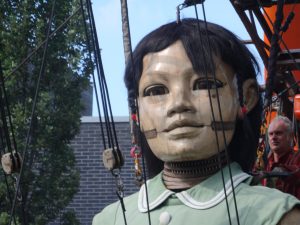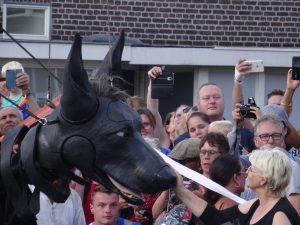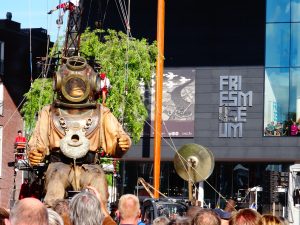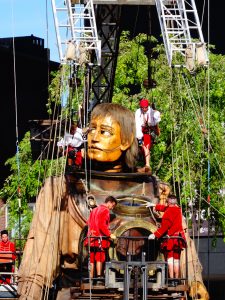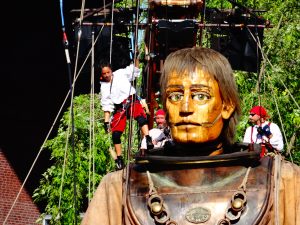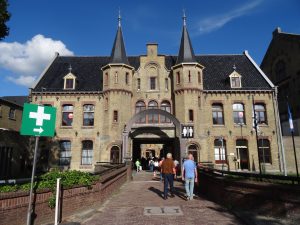 Good night!